Diddy Kong by Esteban1988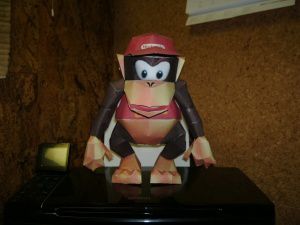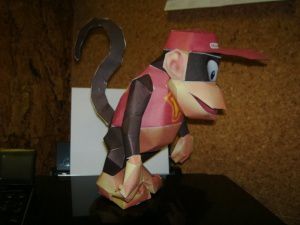 Hi everyone! I've not sent anything since a good time and it is mainly because I'm working on bigger projects than usual, that I was in vacations and etc...

School will start soon, but I think I'll be able to work a bit more on my secret stuffz...
Anyway, I was surprised to find a message on DeviantArt from Esteban1988 saying that he did my Diddy Kong!! This model was hard for me to build, so I hope it wasn't so insane for him... but since he already built Donkey Kong I think it was as easy as pie for him! He did an almost complete DK family*!
So, I hope that he enjoys his lil' collection of Donkey Kong models and that you're still patient to wait for models!
For my projects, I'm sorry if it takes a while to finish them, but I always take time to make them the best I can.
Look for other guests' pictures in the Gallery- Yours pictures could also get there! ; )
---
*Dixie's in my projects...